I'm a bit late to this whole
create-your-own-superhero
thing, but it looks like fun, so here goes: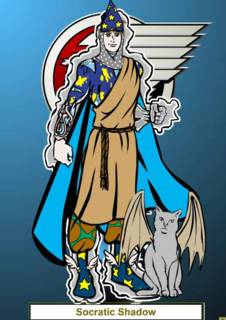 (Click to enlarge.)
What, you didn't know that philosophers are really just outcast magicians with extremely poor fashion sense?
See also
Siris
,
Super Dan
, Chris'
Cognitive Scientist
, The
Ethical Werewolf
, and the big list over at
Majikthise
.